This island wants to be your friend
Inevitably, the research for my upcoming Iceland-trip led to reading and following Icelandic blogs – so I'll use this opportunity to present some of the best blogs from the North Atlantic. For starters I've chosen the blog of Iceland itself, or to be more precise, the blog of Iceland wants to be your friend, a social media campaign initiated by the Icelandic tourist board.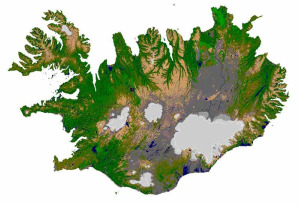 Credit
In my opinion this is one of the nicest campaigns of recent years, and it enables you to befriend Iceland almost anywhere online, be that on Twitter, Flickr or Facebook – or on its own blog, where guest authors, both visitors and locals (like Annie Atkins, for example) write about their experiences on and with the Island. Have a look and become a friend.
Read more:
Dreams of fire and ice: Marcel's quest to discover Iceland
More Iceland blogs on Blogs of the World
Balea lake ice hotel, a Romanian hotel carved from ice